About Us
Eric Gilbert has been in the building industry for 16 years and knows the ins and outs of new home construction. Over the years, he has learned that one of the most important considerations in building a new home is the partnerships you make – and keep.
To that end, Artistic Builders only partners with reputable subcontractors who take pride in their work. Our network of suppliers offer quality products at very competitive pricing and we collaborate with a designer who has over 25 years of experience in the Wichita area. Knowing your crew inside out will make the home building process much easier and more enjoyable.
Artistic Builders takes pride in customer service, going above and beyond client expectations. We offer several options in custom home build pricing, including a turn key price, a set fee or a "cost plus" percentage. We have a network of lending institutions that can help you decide which option is right for you and your family.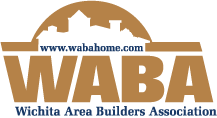 Ready to learn more?
Get in touch with us today to learn more about building your next home!